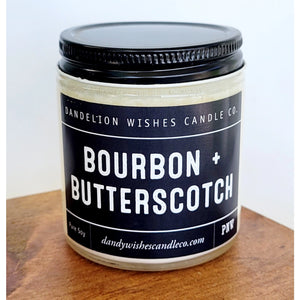 785 DECOR
4 oz. Clear Jar Candle DW
Regular price
$6.00
Sale price
$11.00
Unit price
per
Our 4 oz. Mini Candles are a great option for when you want to fill a small space with fragrance, give as a gift, or change things up for the season. Approximate burn time is 25+ hours.
Made in United States of America
Bourbon + Butterscotch: Just like the name implies this is a blend of sweet and
rich butterscotch and mellow Kentucky Bourbon.
Caramel Tobacco: Masculine and mellow at the same time? Why not? This one
surprises most who venture to sniff and they love it! Sweet and earthy make a
great combo scent.
Cedarleaf & Lavender: Sweet and earthy cedar top notes blend beautifully with the fragrant lavender oil making this a winner for all seasons!
Fall Festival: Sweet and tart apple with rich caramel and vanilla blended make
a fabulous Fall scent. Very nostalgic but fresh at the same time!
Happy Littel Tree: description coming soon. 
Hot Apple Cider: Warm apple and sweet spices make up this perfect Fall fragrance.
Lemon Sugar Cookie: True to its name Lemon Sugar Cookie has the perfect blend of sweet cookie and lemon citrus zest!
Pumpkin Cheesecake: Sweet vanilla, earthy pumpkin, and a dash of heavy cream round out this perfect scent for Fall!
Sleigh Rides & Snow Days: description coming soon!
---